Who's the next company that will try a drone service delivery?
Amazon announced their plan to work on a drone delivery service. Less than a year after that, the tech giant company, Google disclosed that it has been working to test a similar service mode.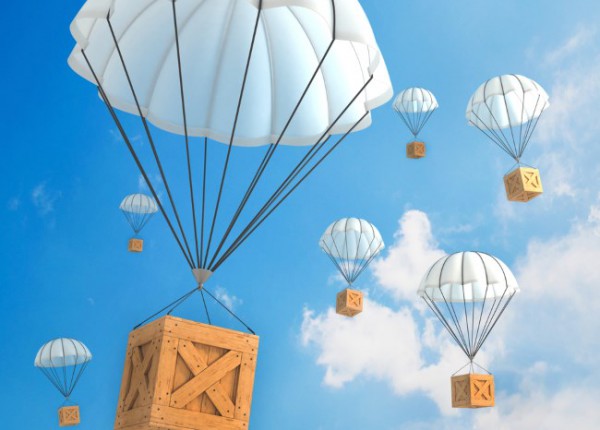 Google's Project Wing
Dubbed Project Wing, Google has apparently recently completed Phase 1 of the project. The tech industry giant company hopes to find a way to send packages using drones as reported in The Atlantic. Google's subsequent posting of its Project Wing tests on video somehow validated and made the Atlantic report official. Google's drone testing was done in Australia, a country with more permissive policies governing "unmanned aircrafts" compared to the US.
Drone Delivery Test In Australia
Google's drone delivery tests in Australia caught on video shows a man who seemed to be waiting for something as he stood on a Warwick cattle ranch. After a short while, the white tiny plane went zipping overhead. The plane glides towards the man while hovering about 200 feet in the air from where the man is. A package, connected by a thin line to the aircraft came tumbling downward. Just before the package hits the ground, it slows until it touches the ground as gently as possible. The package is then detached from the line through a rectangular module on the end of the line. The man walks over to the package, opens it, and got some treats for his dogs.
Phase 1: Project Wing
Google had culminated the first phase of Project Wing through the Australian test flight and some other 30 test flights like it. Project Wing is a secret project of Google X running drone programs for two years at the company's long-range research laboratory.
Project's Beginnings
In 2011, Google's research lab started the development of the Project Wing after Google executives thought about how faster delivery services changed the world, they thought it would be fantastic to have something you ordered delivered to you within minutes instead of long hours or days even. The project's initial focus was on the delivery of defibrillators to people who had heart attacks but had some logistical and practical challenges along the way that caused them to divert their attention on prompt delivery of other items.
Drone Composition
Google calls their drones "self-flying machines" currently designed with:
A tail that serves as a stand
Two wings made of foam board
Body made from plastic material manufactured by plastic machines
Four rotors attached to the vehicle
How It Works
The rotors drive the vehicle's vertical take-off and horizontal flying position.  If an item is delivered by the programmed drone, it hovers and hoists packages to the ground using a bunch of electronics called "egg" which detects if the packages have hit the ground. They are still perfecting the technology and some other challenges that need to be addressed as well such as trees, power lines, and other environment-based impediments. All of these will ultimately determine if the drone-delivery service of Google will, in fact, work in reality.
Pending FAA Approval
And like Amazon, Google will have to seek approval from the FAA. And if the motion picture's ordeal on their efforts to get FAA approval on the use of drones in TV and movie production will be used as a basis, it looks like the future of seeing drones hovering the skies – whether they are from Amazon, or Google or Hollywood filmmakers, is not likely to happen anytime soon.
Wouldn't it be interesting to receive a delivery from a drone?
Article Sources:
http://www.hollywoodreporter.com
http://qz.com