Can you recall what was the first thing you ever printed out? Or can you remember when you had your desktop printer at home?
It used to be that printing was confined to the four walls of letterpress printing companies. If you wanted something printed, you went to the printing press.
Print Anything With 3D Printer
Not anymore. Aside from the fact that desktop printers have become incredibly affordable over the years, the latest trend quickly picking up consumer patronage is 3D printing. Now, within the comforts of their school or home, the young students can have a "printout" of just about anything with their 3D printer.
3D Printing And The Young Minds
With governments all over the world investing millions of dollars into universities, private entrepreneurs backing school projects and colleges putting forward their own challenges, 3D printing is definitely given a push towards the young, brilliant minds of every society. Clearly, not just in the United States but in other countries, a great deal of investment is being made on children and 3D printing.
3D Printing Motivates Young Students To Learn STEM Subjects
Opinions may vary but teachers and professors can easily point out that getting the mind interested in technology and design to start from a young age will most certainly influence the young thinkers. They are likely to want to pursue further studies in the not-so-popular STEM subjects such as:
science
technology
engineering
mathematics
So far, signs are indicating that children who are given the opportunity to experience 3D printers or printing at an early age seem to have been motivated to learn STEM subjects more.
Students Made 3D-Printed Prosthetic Hand
At Illinois High School, the students were asked to help Kylie Wicker, a 9-year old girl who was born without fingers on her left hand. Kylie's parents would have to spend around $50,000 for a prosthetic hand. Kylie's father happened to have watched an online video on a 3D printer making a plastic hand and decided to ask the school for help. According to the instructor of the Engineering Graphics class, Bud May, Kylie's dad knew the school had a 3D printer.
The school agreed to help Kylie and although the students had no prior experience in tinkering or using a 3D printer, they were able to produce a 3D model of Kylie's workable hand. The school spent a total production cost of $105 for a pair of hands including materials.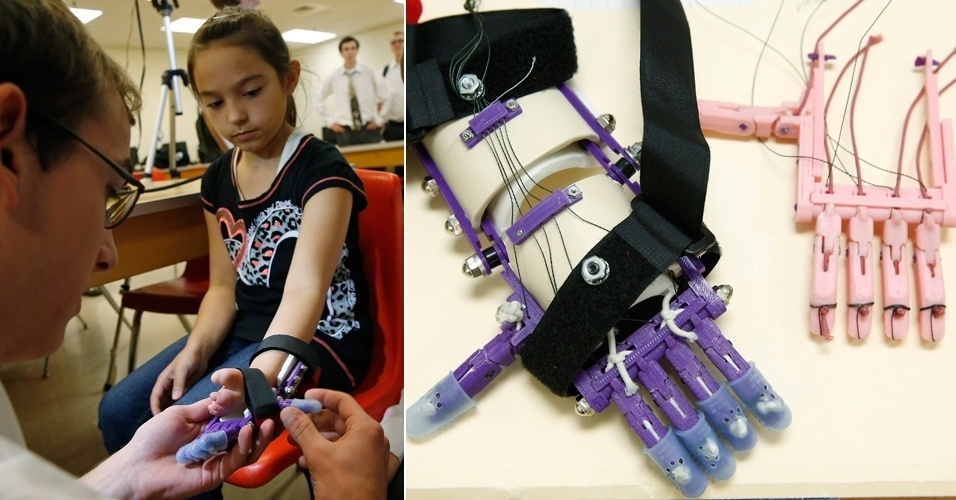 3D-Printed Prosthetic Limb For Amputees
In New Zealand, three students from Columbia College won the 2014 Information Science Technology Challenge for their well thought-out business plan which they called "Need a Hand?" The students ended up producing low-cost prosthetic limbs printed from the 3D printer, for amputees. The panel of judges was so impressed with the students' work that they proposed that every hospital in New Zealand be provided with a 3D printer. Production costs of making the prosthetic limbs are so low that patients can purchase them for $10. Winning the challenge had convinced the three students to pursue their engineering skills and talent.
Stirring Creative Talent And Engineering Skills
These are just two cases but similar scenarios also happen in other countries. It would seem that young students would broaden their minds and interests if given access to innovative technology. They may not learn about flexographic printing presses or letterpress printing but they sure could easily operate 3D printers. In their young minds, having the ability to produce something out of the 3D printer would stir their creative talent in design and skills in engineering.
Will there be more of 3D printing for the young thinkers?
Article Sources:
http://www.inside3dp.com