The same glass used to make the touch screens on iPhones and other devices is the most notable feature of a new concept car from New York based glass manufacturer Corning. The "Connected Concept Car" includes a dashboard and center console that are made from extra strong and surprisingly flexible, shatter-resistant glass.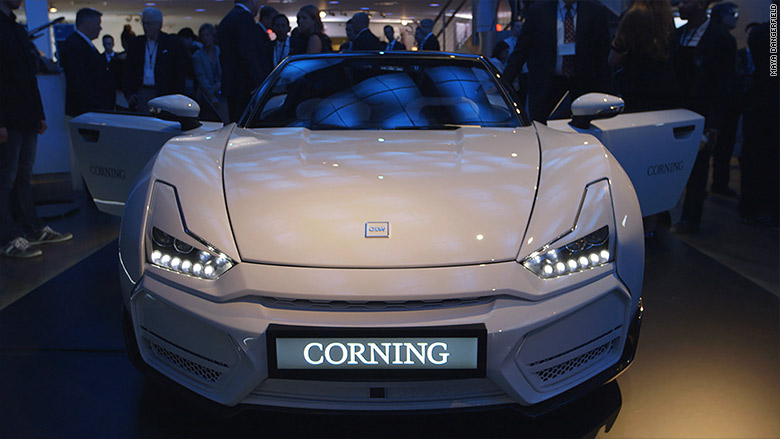 Image Source: CNN
Front And Center Touch Screen Controls
The touch screen dashboard of the Connected Car is within easy reach of the driver—front and center—unlike recessed dash displays featured in conventional cars. This provides added clarity and opens up a lot more space for all the information you'd expect to see on a dash display and navigation panel. The rectangular steering "wheel" includes a center touch screen with all the controls you'd find built into an average luxury car steering wheel, as well as the gear shift, and a range of other functions.
Is It Safe?
Safety is an obvious concern in a car with glass lining the dashboard and running between the front seats, but in addition to safety airbags included in the car, the unique structural qualities of Gorilla Glass prevent it from shattering. At room temperature, a thin sheet of the glass is as flexible as plastic, enabling it to fit around complex contours and also resist impact.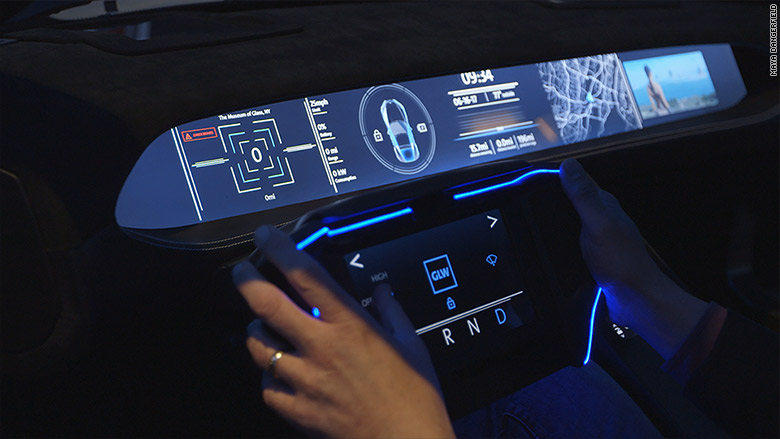 Image Source: CNN
To Enhance Future Automobiles?
While the touch screen and expansive dash display are impressive and appear quite futuristic, Gorilla Glass is already present in the windshield and back window of Ford's $450,000 street-legal GT race car. Gorilla Glass' malleability, resistance to cracking, and lighter, thinner structure could greatly enhance many different automotive designs. The cost of the glass in still a major limiting factor, however. If that cost could be reduced, it may become a more commonplace material in consumer vehicles in the very near future.
What are your thoughts on Corning's concept car and use of Gorilla Glass in autos? Comment and let us know what you think.
Article Sources